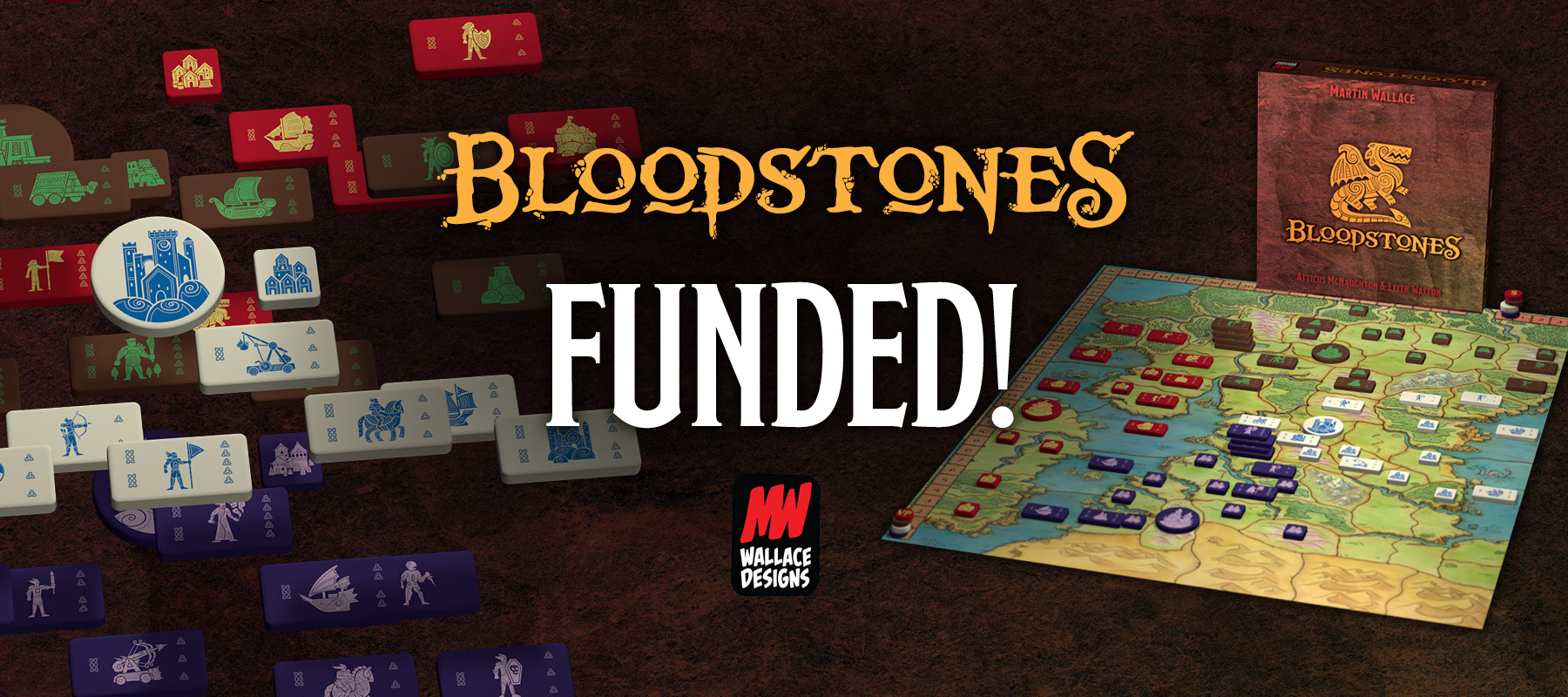 After a break of a few years, I have decided to plunge back into the dangerous waters of board game publishing with a new company, Wallace Designs. Realising that it is no longer possible to be a "One Man Band" I have had the good fortune to find a number of talented local people. Cassie Simpson will be the point person and allrounder. Leith Walton is on Art and Graphics and Iain Anderson (not that Iain Anderson!) will be bringing our Digital Animation. Patryk Wolowiec has drawn the short straw and is working on our BGA implementation.
The first game to be released will be Bloodstones which is a fantasy wargame for one to four players.
The game will be live on Gamefound this July.

Bloodstones from Martin Wallace from Iain Anderson on Vimeo.
Martin Wallace