AKA The Warlock of Firetop Mountain and other stories
Wallace Designs is excited to announce its next major release, Fighting Fantasy Adventures, which successfully funded on Gamefound in August 2023. Based on the iconic series of books created by Steve Jackson and Ian Livingstone the co-operative card game allows up to four players to experience the classic adventures in a completely new way.
Martin Wallace, the co-designer of the number one rated board game 'Brass: Birmingham' has developed an elegant card-based system that gives the feel of a role-playing game without the need for a games master. The first campaign will comprise of five adventures, based on four beloved books, with the promise of more to come.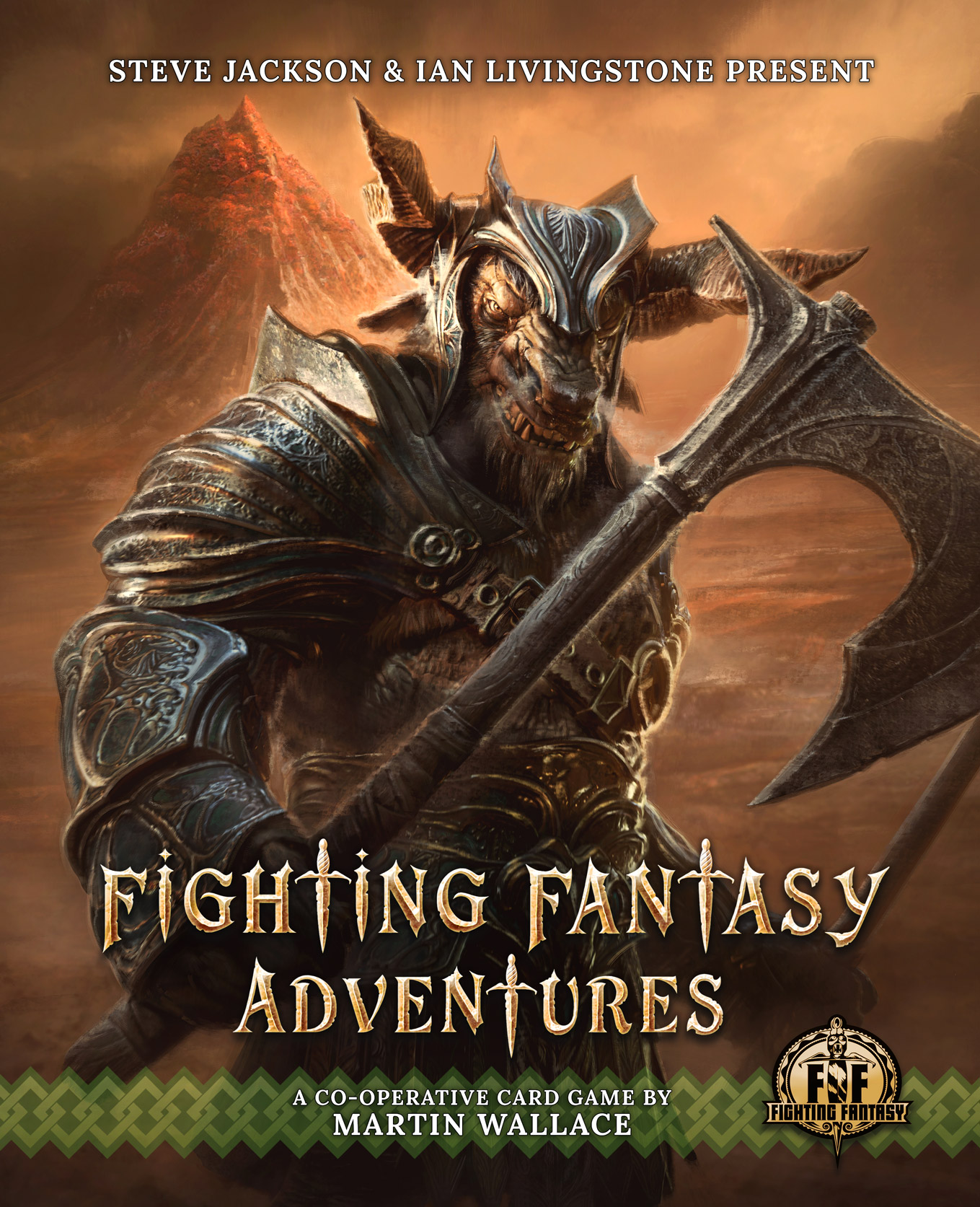 In Fighting Fantasy Adventures: The Warlock of Firetop Mountain and other stories, you can experience the stories in a whole new way. Now you can play with up to three friends, in a co-operative format. Gameplay is easy to learn and engaging, downtime is limited to some dice rolls and your characters level up after each adventure.
This Campaign includes the stories below:
The Warlock of Firetop Mountain
Island of the Lizard King
Deathtrap Dungeon
The Forest of Doom (in two parts)
We are also including the prototype Sample Adventure (Quest for the Orb of Lucis) as a bonus.
For details of the Components included in the game, head here.
If you'd like to know How to Play the game, head here.
For more information about the game, please read on, and for more links, head to the end of this page.
Project Story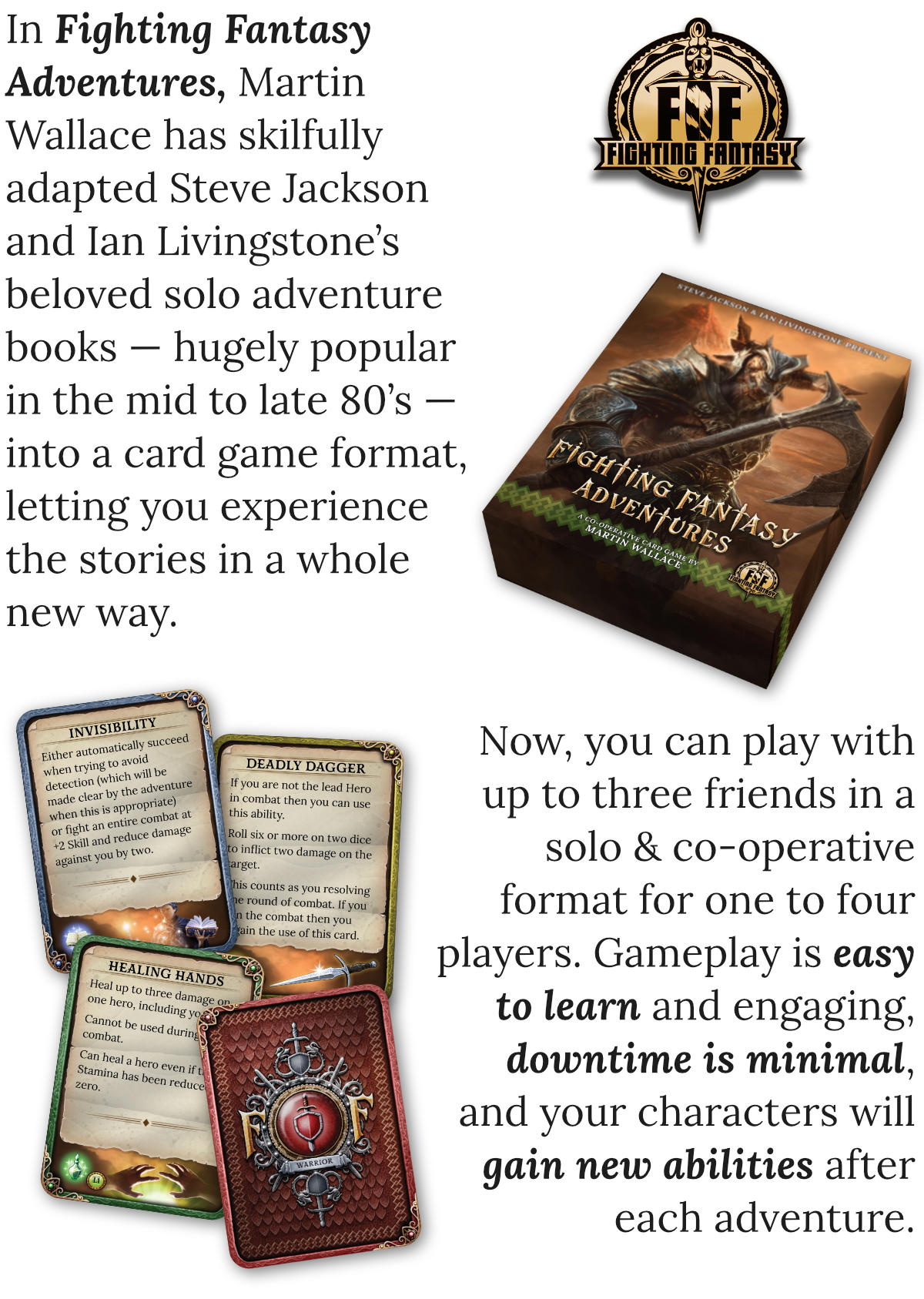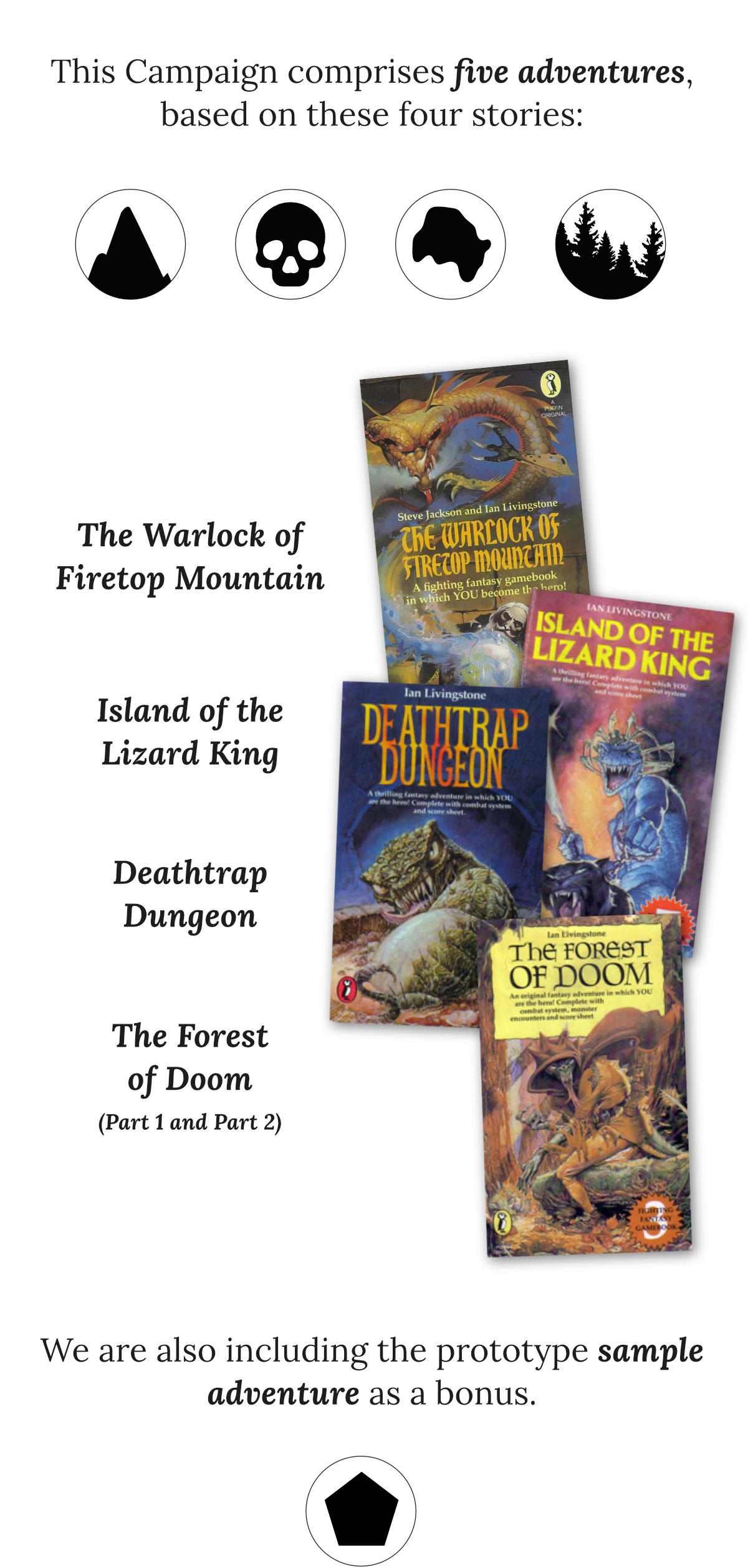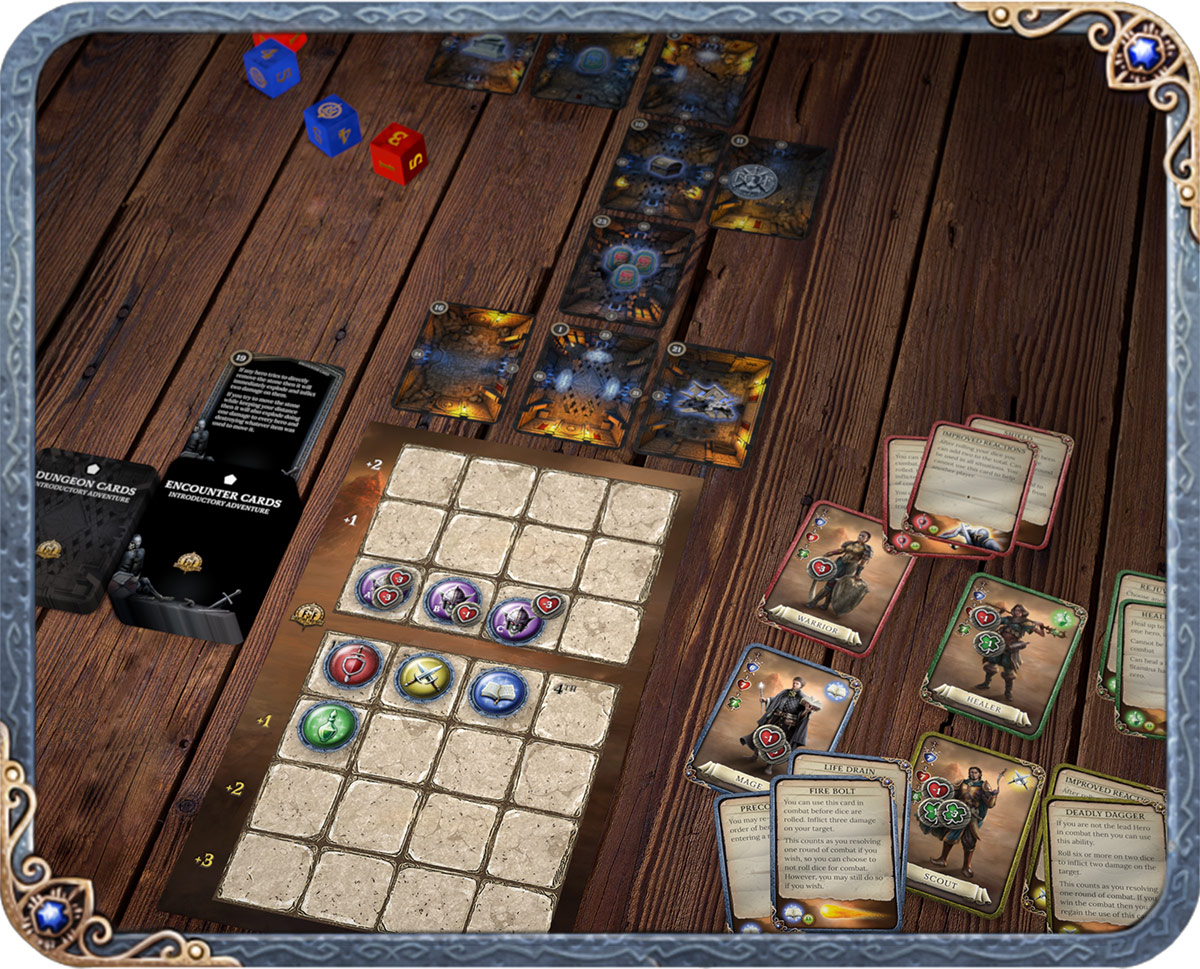 Rules and More Links
If you'd like to know how to play Fighting Fantasy Adventures, we have full instructions and a video available here.
You can also subscribe to the game on BoardGameGeek to join in on the conversation. You can also follow the campaigns progress on our updates page.